Training

Give someone a fish, feed them for a day.
Teach someone to fish, feed them for a lifetime.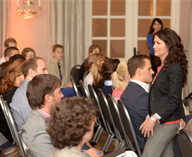 I am passionate about developing others and drawing out the wisdom in the room. I see my role as an instructor sharing knowledge and experience, as well as a facilitator providing an engaging place for people to connect and learn from each other.
Known for being fun, engaging, practical, knowledgeable and passionate, participants leave my sessions with more awareness about themselves and others, as well as a desire to learn more and apply their lessons.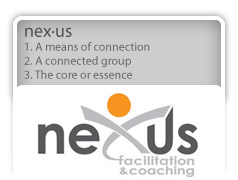 "Niki is dynamo. She is passionate about everything she does and it shows. She is a great communicator and isn't afraid to tackle the issues head on. Time spent with Niki is well invested."
- Mike Black, President, Capital Iron
"Niki is a very talented professional and produces impressive results in all projects she tackles. I would highly recommend her services to all levels of business. You won't be disappointed."
- Irene Barr, Business Centre Solutions