Meet Niki
Niki Kux-Kardos, CEC
Family Business Coach
Being raised in a family business, I experienced first-hand the complexity and synergy of working with family.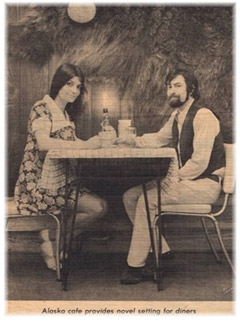 These are my parents in the 1970's. Fresh entrepreneurs in Northern BC, proud managers of a funky restaurant in the town centre. 40 years later, they now own the Alaska Cafe, Dew Drop Inn Pub, and Alaska Hotel outright (they had a mortgage-burning party to celebrate).
What's the catch? The next generation came... and went.
It was during our succession struggles when I discovered my calling: finding a way to pair conflict management and family business together as a profession. Since that moment of enlightenment in 2003, this is exactly what I've been doing.
My conclusion:
I whole-heartedly believe that productive discussion, appreciation of differences, and unleashing the true leadership potential of all generations are pivotal in cultivating strong business families for years to come. As a Certified Executive Coach, qualified Mediator, and trained Family Council & Meeting Facilitator, I would love the opportunity of working with you and your family to do just that.
For an outline of my qualifications and experience, take a look at this snapshot.