Coaching

"In the middle of difficulty lies opportunity"
~ Albert Einstein
Coaching is about:
Honest reflection, focused discussion and accountability
Digging deep and unleashing potential you have been too afraid to set loose
Gaining clarity, defining action and sticking to commitments
As your coach, I am a professional sounding board where demanding situations, ideas and opportunities are explored in-depth. Each coaching conversation is about where you are now, where you want to be, and what you need to do to get there. I will ask thought-provoking questions and offer valuable observations. You will work toward bold personal and professional goals with my support.
Working together is structured around you and what you need. We can talk in person, over the phone or via Facetime, and our conversations will always take place in a private and confidential setting.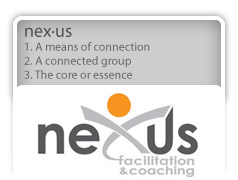 "Niki is a phenomenal business coach. She's got this crazy ability to hone in on the real issues that are limiting one's potential. And she possesses such skill in getting you to come up with the solution, while also lighting you on a path of focused determination. She rocks."
- Mandy Farmer, President & CEO, Accent Inns
"Niki is an inspiring family business coach with a candid and refreshing approach to problem solving. Her passion for family business is engaging and evident. Niki has a real understanding of the family business culture, while possessing the ability to deal with sensitive family business issues. Thank you for all your support Niki, you are amazing!"
- Next Generation Leader