Conference Circles

"In the middle of difficulty lies opportunity"
~ Albert Einstein
In a Conference Circle, people come together for a private and candid discussion, facilitated by a neutral facilitator. Conference Circles are more structured than mediation. As the facilitator, I ask specific questions about what happened, and give everyone a chance to respond without interruption.
Conference Circles are based on what's called a "restorative" approach to conflict, meaning the focus is on repairing and restoring relationships in the aftermath of a harmful event. Restorative conferences can transform a toxic family business dynamic into a peaceful one.
Conference Circles:
Deal with harmful ongoing or repeated issues
Often uncover the hidden causes of conflict
Give voice to everyone impacted
Support the group in creative problem solving
Help build a stronger team
Participants: Conference Circles are most appropriate when there are several participants, particularly in a situation where both family and non-family members are affected or when a family is coping with a harmful event.
Process: Pre-meetings with each participant, a facilitated conference, and follow-up calls. Conference scheduling and timelines depend on the number of participants and issues at hand.
Not sure if a conference circle is appropriate? Call me at 250.891.4330 to discuss your situation and what approach will be the most suitable to restore the peace and trust in your family business.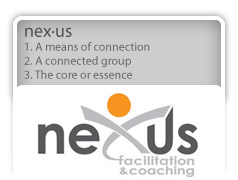 "...In her role as a restorative justice caseworker, Niki works directly with those who have been impacted by crime and harm. She does so by preparing, and then bringing together for a conversation, the victim(s), offender(s), and members of the community to discuss what happened and how to repair the harm that has resulted from the incident. Those Niki is working with in this role are often times experiencing trauma, fear, anger, high levels of anxiety and more. Niki's role requires great skill and sensitivity, of which she has in abundance. In the 2 years that I have been working with Niki I have been inspired by her abilities and the way in which she lives out restorative justice and conflict management values in her own life."
- Gillian Lindquist, Program Coordinator, Victoria Restorative Justice Society