Proactive Succession Planning

If you are
not

planning, you are planning to

fail

.

Attention Family Business Owners and CEOs (Chief Emotional Officers):

I don't want to scare you - I want to terrify you. The realtity is, if you're not planning your succession strategy, you are risking the demise of everything you and your family have spent a lifetime building.

That's the bad news.

The good news is, there's still time... and executive coaching is your catalyst.

In all fairness, not planning for the succession of your business isn't entirely your fault. In fact, succession has become a buzz word that everybody talks about, but few actually know what it means or how to do it - let alone where to start. It can be (and usually is) such a big hairy audacious undertaking that it's no wonder so many business owners don't do it. In reality, succession is a process (a rather lenghty one), which requires several conversations and coordination between a variety of advisors, supports, and stakeholders: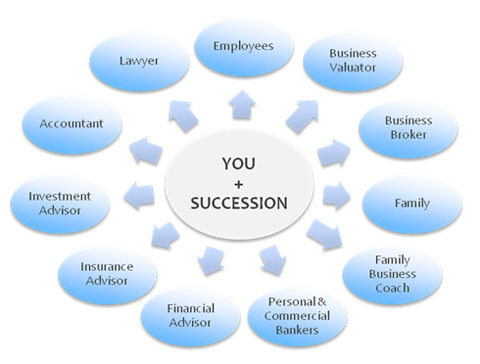 I don't know about you, but I get dizzy just looking at this.
It's safe to say that the lack of attention to succession planning is not so much about ignorance as it is about overwhelm. Time, resources, answers that breed more questions, money money money, time time time, confusion annoyance frustration.
After all, who do you turn to when everyone turns to you?
As your coach, I can make your life easier when it comes to getting started with succession planning. There is no doubt that successful succession depends on the help of a multi-disciplinary team - Coaching helps you be proactive instead of reactive when it comes to the future of your family business.
As an objective and neutral sounding board, working together you can:
Gain clarity about your ideal future (for you, your family and your business)
Align your values and goals with that of your family and business
Identify where you need to start and who can help
Develop a meaningful and achievable plan with specific next steps (big or small)
"The final test of greatness in a CEO is how well he chooses a successor and whether he can step aside and let his successor run the company."
~ Peter Drucker
So what are you waiting for?
Packages & Programs
Depending on where you are in your succession planning, a few different coaching options are available:
Not sure which option is best? Call me at 250.891.4330 and we'll see what makes the most sense for you.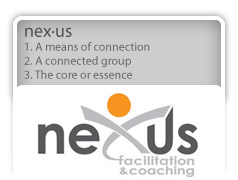 "Niki is dynamo. She is passionate about everything she does and it shows. She is a great communicator and isn't afraid to tackle the issues head on. Time spent with Niki is well invested."
- Mike Black, President, Capital Iron