Next Generation Leadership

Fueling

your family business future

.

In the next 5-10 years, as the baby boomers retire successful succession will become a hot and urgent topic. Family business succession statistics continue to err on the failure vs. success rate, and senior business owners have been to blame.

What about us, the Next Generation? Does the fate of the family business not ultimately land in our hands? So what can we do to change those nasty statistics and contribute to sustainable family business success?

Whether you:
Already work in the family business
Are thinking about it
Already took over management and/or ownership
Worked in and have left the family business
Next Generation Leadership coaching will take you to a heightened level of personal, professional, and family business success.
Packages & Programs
Depending on where you're at and what you're facing, I provide a few different coaching options:
Not sure which option is best? Call me at 250.891.4330 and we'll see what makes the most sense for you.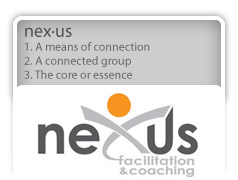 "...[Niki] has a strong understanding of Family Business and is quick to analyze, explain and provide thought provoking recommendations to assist family businesses as they grow and evolve. Moreover, she does this in a very professional yet fun manner. I'd highly recommend Niki for anyone navigating the white waters of family business. She has also been very helpful with assisting me on my presentation skills as well!"
- Robert Madsen, Vice President, U-Lock Mini Storage Group