Executives & Management

Is blood really thicker than water?
Depending on the size of the business, chances are you have a solid mix of both family and non-family executives and managers on board. Despite playing a crucial role in family business success(ion), there are fewer resources and support geared toward you - whether you are a non-family or family player.
As your executive coach, I provide the confidential, objective, external sounding board you need to help you navigate the complex family business playing field. When it comes to work talk, there is only so much your family and friends can take.
Whether you:
Are a family member in a management or executive position
Just joined the management team and sense the workplace culture is "different"
Are a long-time executive and succession planning in on your mind
Notice your non-family staff is having issues with family member employees
Are mentoring the next generation and assisting with succession
Executive & Management coaching provides the support you don't necessarily find at work when you, your colleagues, or your boss belong to the same family.
Packages & Programs
Not sure which option is best? Call me at 250.891.4330 and we'll see what makes the most sense for you.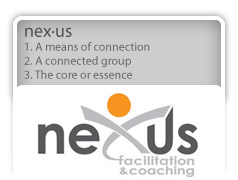 "Niki is a phenomenal business coach. She's got this crazy ability to hone in on the real issues that are limiting one's potential. And she possesses such skill in getting you to come up with the solution, while also lighting you on a path of focused determination. She rocks."
- Mandy Farmer, President & CEO, Accent Inns